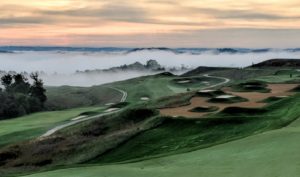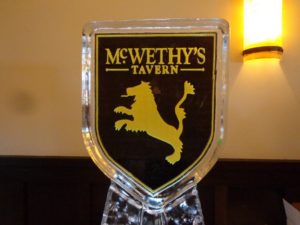 THE PETE DYE COURSE at the French Lick Resort is now OPEN for the season, along with all golf courses at the resort, which is still closed. MCWETHY'S TAVERN at the Mistwood Golf Club on Renwick Rd. Romeoville is open for curbside food pick-up.  _____________________________________________________________________
HANG IN THERE, I know area golf courses are closed due to Covid-19 via the Governor, but April 8th will be here in no-time. Until then here is more golf news, so your ready when we can play again.
The French Lick Resort has opened all of it's golf courses for the season, with the opening of the Pete Dye Golf Course yesterday. Good news. But the resort, casino, restaurants and sports book are closed for now.
If you wish to travel to French Lick, the Best Western Hotel down the street from the resort is open and has rooms available. Details on the resorts website-Frenchlick.com.
SCOTT MOLITOR a Milwaukee Wisconsin businessman, will be the new owner of the Bull at Pinehurst Farms in Sheboygan Falls Wisconsin. Molitor reportedly is an avid golfer, but wasn't really interested in owning a golf course until he learned of "The Bull" going up for auction. Molitor a friend of Jack Nicklaus decided to buy the golf course, when he learned the course was a Nicklaus design. Reports are that the club will get managed by Northbrook/Chicago based KemperSports Management.
With golfers sheltering in place these days, and Covid-19 on the loose, the V1 Sports App is a way that professional golf instructors can connect with the students.
The V1 Sports App is growing so much, that it just went over the 4 million mark, of lessons given through V1.
There is a 30-Day free trial of V1 allows instructors to test the 2020 V1 Pro Studio software system and then decide to sign up for one of three plans, V1 Complete (a combination of studio or mobile), V1 Pro or V1 Mobile. So they can produce lessons with video, voice-over and telestration. For more information visit V1sports.com.
The spring line of golf shoes for women is now available. So when the virus goes away and it's time again to play, will you have your new shoes ladies.
Both New Balance  and Callaway have their lines of shoes for ladies ready for spring.
From New Balance there is the Women's Fresh Foam LinksSL. The Fresh Foam midsole is a data-driven design, that provides soft cushioning and lateral stability. The shoe weights only 9.0 oz. and has a 2-year waterproof warranty. $89.95
New Balance also offers the Women's 574 Green which is a waterproof microfiber leather performance upper. It comes with a 2-year waterproof warranty. $79.95.
GOLFERS 911 the handbook. Something that should be in everyone's golf bag. It's a spiral book that is only 4″ by 6″, and is a 64-page guide. BEFORE you save par, save a life. It's written by Mason Delafield of Delray Beach FL., and edited by Dr. Ronald Brown from Charlotte NC.
This book tells what to do in cases related to being on the course, when a health emergency arrives. Falling in a bunker, snake or alligator attack, cardiac arrest, choking, seizure, cuts, head injuries, insect bites, bee stings and more. Your help might be needed before first responders arrive. Any golfer can buy this book for $14.95, it can be customized or ordered in bulk. It should be on sale in every pro-shop. To obtain your Golfers 911 book, email customerservice@golfers911.com.
CALLAWAY CUSTOM'S the way to design your Mavrik driver the way you want it. Pick your color scheme, stamp your logo or initials. Callawaygolf.com/customs.
GOLF 360 TV with Dave Lockhart and former Chicago Bear Long Snapper Patrick Mannelly, with return in June. In the meantime enjoy some new Golf360 videos on You-Tube.
The Big Ten Conference that was supposed to hold the Men's Conference Golf Championships at Jerry Rich's, Rich Harvest Farms in Sugar Grove likely will not.
College spring sports were shut down originally, then the Big Ten decided to revisit the situation on April 6th.
However on Friday night they decided to hold back from making any decision on spring athletics or group activities until May 4th. Which is one day after the conference championship would have been played. Here is hoping that 2021 can be played at RHF. 2022 is scheduled for the French Lick Resort.
AS OF NOW-the Play Golf Under The Stars-Night Golf at Foxford Hills is still on for May 8th. To sign-up call the club at (847)-639-0400.
One of the busy places at the PGA Show was the EZGO Golf Cart booth, where EZGO unveiled the new EX1 gas powered golf cart.
What are your cart needs as you head into 2020.
Does your favorite club, the the private club you belong to need new golf carts. Is it time to replace an aging fleet.
Do you now live in a golf community where you should have your own cart, either to go to the course, the store, or just to drive around the neighborhood.
Click here to hear the interview with EZGO Golf Carts (Textron) Director of Communications Brandon Haddock.
BEN MALOY shows that EVOLVE GOLF is your home to a good tee. What started as a bad tee shot, has "Evolved" in much more than that at Evolvegolf.com
Click here to hear our interview with Evolve Golf's Ben Maloy, better golf tee's, better for the environment, other markers and tee gifts. Evolvegolf.com
There are times when casual just works, and it really works when your wearing Coral Coast of Bermuda.
Credit Sam Outerbridge and Adam Petty, for finding a way to get it done.
Is it comfortable, is it colorful, is it just you.
How do you look in a pair of Bermuda Shorts, now it's time to find out with a pair of shorts from Coral Coast.
Click here to hear our interview with Coral Coast Clothing Founder Sam Outerbridge.
Former PGA Tour player Chip Beck says he has retired from playing out on the professional tours, but this member of the 59 club is not done giving his pitch to golfers that need an easier way to fix ball marks and more.
When Beck gives you his pitch, it goes right to the cup, where it's easy, to retrieve your ball, and fix your ball mark.
Want more, you can do everything without even having to bend over. Pitch Fix does it all for you.
Click here to hear the interview with 59-club member Chip Beck on the new Pitch-Fix.
Pitchfixusa.com is how to learn more about the ball mark repair tool you must have, take it from the 3-time team USA Ryder Cup member Chip Beck, fix your pitch mark with Pitch-Fix.
THE GOG BLOG SPEAKS-OUT RETURNS on MONDAY. RS